There was an apocryphal story — meaning it was likely bullshit — told by a law school professor about a 1-L engineer. As the story goes, the engineer turned wanna-be lawyer quit law school his first year because he was frustrated with the Socratic Method; the insufficiency of bright line rules; and the seeming poverty of absolutes in Law. For someone trained to give answers with an engineer's precision, "it depends" was never going to be good enough. The Law may be a jealous mistress but it's also an inconstant one.
The point of the tale was clear. Empirical mindsets flee law schools. The scientific method is displaced by what's called the legal method. One lawyer blogger observed that lawyers invert the scientific method, adding, "Luckily for attorneys, law is not science; it is not defined by reference to a pre-existing reality, and it is not limited to formulations that are consistent with this pre-existing state." Precisely.
An "epidemic" of substance abusing lawyers.
So it was hardly a surprise that the lawyer commentariat would sigh with collective angst as soon as The New York Times published "The Lawyer, the Addict" subtitled "A high-powered Silicon Valley attorney dies. His ex-wife investigates, and finds a web of drug abuse in his profession." The essay was penned by Eilene Zimmerman.
It wasn't long after publication that the legal blogosphere ramped up, for example, here and calling it "an epidemic" here. Predictably, the-sky-is-falling.

One over-heated hand-wringer, a 2017 SMU Law grad even blogged at "In A Punishing Profession, Too Many Lawyers Are Paying The Ultimate Price," "I hope law school candidates, law students, and lawyers take Zimmerman's message to heart . . . the difference between heading the warnings and missing the signals can be life and death."
As though all lawyer reputations needed further blemishment for the life choices of a few.
Just Say No.
There are 1.3 million lawyers in the United States and like most of society, they are a cross-section of all that reduces and elevates the human condition. But thanks to the much disseminated tragic tale of the Silicon Valley lawyer's drug overdose death and the accompanying quotes in the article from two recovering lawyers, the public might reasonably albeit illogically conclude that the million plus member profession is racked by addiction. Why not paint all lawyers with the same broad brush? Do we need a Nancy Reagan for lawyers?
To be fair, the story takes a stab at empiricism mentioning a Hazelden Betty Ford Foundation and American Bar Association (ABA) 2016 report that concluded "that attorneys experience problematic drinking that is hazardous, harmful, or otherwise consistent with alcohol use disorders at a higher rate than other professional populations."
Data deficient conclusions.
Unfortunately, in their haste to pronounce knee-jerk remedies based on an incomplete sample size, the following cover your analysis (CYA) paragraph in the report is apparently being given short shrift. Could it be because it doesn't buttress the narrative of a widespread drug and alcohol problem among lawyers?
"Our study is subject to limitations. The participants represent a convenience sample recruited through e-mails and news postings to state bar mailing lists and web sites. Because the participants were not randomly selected, there may be a voluntary response bias, over-representing individuals that have a strong opinion on the issue. Additionally, some of those that may be currently struggling with mental health or substance use issues may have not noticed or declined the invitation to participate. Because the questions in the survey asked about intimate issues, including issues that could jeopardize participants' legal careers if asked in other contexts (eg, illicit drug use), the participants may have withheld information or responded in a way that made them seem more favorable. Participating bar associations voiced a concern over individual members being identified based on responses to questions; therefore no IP addresses or geo-location data were gathered. However, this also raises the possibility that a participant took the survey more than once, although there was no evidence in the data of duplicate responses. Finally, and most importantly, it must be emphasized that estimations of problematic use are not meant to imply that all participants in this study deemed to demonstrate symptoms of alcohol use or other mental health disorders would individually meet diagnostic criteria for such disorders in the context of a structured clinical assessment."
Glossed over, too, is what the researchers declared was "the need for greater resources for lawyer assistance programs, and also the expansion of available attorney-specific prevention and treatment interventions." Greater resources? I know of at least one Arizona lawyer assistance program volunteer who would agree. See "The Arizona Bar has no Member Assistance Program. They just want you to think they do."
For mandatory bars, compulsory CLE is always the answer.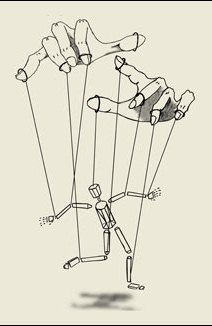 But instead of recommending comprehensive, objective evaluations to assess the need and efficacy of existing lawyer assistance programs, state bar associations instead look to more of the same: non-data driven 'solutions.' When legal elites perceive a problem, widespread or not, they do what lawyers do best, they impose rules. And the favorite option is imposing rules and regulations on others based solely on hasty generalizations. Verification or proof by observation are beside the point. Better to leap to a conclusion — not by data — but by guess and by golly.
The Bar's easy fix is to write new rules to compel all lawyers, even the sober and abstinent to take a continuing legal education class in substance abuse and mental health awareness whether they need it or not. "Once more unto the breach, dear friends, once more" — but armed not with might — just an hour of untested mandatory CLE.
Nevada, for instance, was one of three jurisdictions requiring all active Nevada attorneys to take a minimum of one CLE hour once every three years on substance abuse, addictive disorders and or mental health issues. But as of January 1, 2018, Nevada will go everybody one better by increasing the total number of CLE hours annually required from twelve to thirteen, to include ten hours of general education, two hours of ethics, and one hour in the area of substance abuse, addictive disorders and/or mental health. Nevada Justice Kris Pickering, however, dissented stating, "I would expect evidence showing the efficacy of mandatory annual CLE on these issues for 100% of the bar, as opposed to more intensive measures targeting the 20% of the bar that is afflicted with them. Yet, there appear to be no peer-reviewed studies that examine the impact of MCLE classes on attorney alcoholism or substance abuse rates."1
In the forced march history of CLE, there's never been empirical proof much less data verifiably demonstrating that continuing legal education classes make lawyers more competent, more ethical or more professional. Will mandatory CLE make lawyers more sober? The only real certainty is that mandatory CLE has an indispensably salutary impact on a state bar's bottom line. No wonder the legal establishment's cognoscenti deem mandatory continuing legal education the answer to virtually every problem.
In the end, lawyers can always count on mandatory bar associations to impose further impingements on their liberty interests. It's how they roll. Therefore, is it too extreme to conjure up what might be next? Specimen collection and random drug tests anyone?
_______________________________________________
1 Nevada Supreme Court Justice Kristina Pickering's dissent concerning the 13th mandatory substance abuse CLE hour is worth reading:
"Studies suggest that 20% of lawyers suffer from alcoholism or other addiction. This quintile of the bar accounts for more than 50% of the court's bar discipline docket. These numbers, and the human and professional cost they represent, led me four years ago to approve amending SCR 210 to require one hour of continuing legal education (CLE) every three years on addiction and mental health issues. Directing that one out of the total 36 CLE hours required over a three-year period address these subjects seemed a modest imposition on the members of the bar if doing so accomplished this: ensuring all lawyers know about the help available free of charge through the Nevada Lawyers' Assistance Program and the separate and entirely confidential Lawyers Concerned for Lawyers program.
"Today's amendment to SCR 210 goes significantly further. It raises the number of mandatory CLE hours from 12 to 13 hours per year and specifies that the additional hour address addiction, substance abuse, or mental health.' The cost of this increase to the 5,083 bar members who are subject to Nevada's mandatory CLE requirements has not been calculated, or even acknowledged. Assuming a cost of $175 per hour for time not working and $25 per hour for tuition, both low estimates, we are looking at over $1 million in added annual expense. For that, I would expect evidence showing the efficacy of mandatory annual CLE on these issues for 100% of the bar, as opposed to more intensive measures targeting the 20% of the bar that is afflicted with them. Yet, there appear to be no peer-reviewed studies that examine the impact of MCLE classes on attorney alcoholism or substance abuse rates. And, while 18 states allow CLE credit for education on substance abuse and mental health issues, and three states have rules requiring an hour of substance abuse/mental health CLE once every three years, I have found none that have made it an annual requirement. As recognized by the states that make such education optional, not mandatory, there are other issues besides substance abuse and mental health on which CLE, chosen by the individual lawyer according to his or her interests and needs, is appropriate.
"While I share my colleagues' concern with substance abuse and addiction in our society, generally, and in the legal community, in particular, I have true reservations about the wisdom and efficacy of today's rule amendment. I therefore respectfully dissent."
_____________________________________________________________
Credits: Mad Scientist Photo Booth, by Zlaxfish Photography  at Flickr Creative Commons; Scientific Method, by ArchonMagnus at Wikimedia Commons, Share-Alike Attribution; Drawn live on January 23, 2010, by René van Belzen, Flickr Creative Commons Attribution-NonCommercial-ShareAlike; Nancy Reagan speaking at a 'Just Say No' Rally in Los Angeles, California. 5/13/87," Wikimedia Commons, public domain; Puppet master meme generater at Imgflip;"Surprise," by Erik Cleves Kristensen at Flickr Creative Commons attribution license.