If a petition submitted last year by Nevada's Board of Governors is approved by the state supreme court, it's going to cost lawyers a wee bit more money to practice in Nevada. Currently, Nevada lawyers are obligated to complete 12 hours of annual continuing legal education to keep their licenses. But if the state bar's governing board has its way, a 13th hour will be tacked on to the annual requirement.
At an average cost of $40 per credit hour, this means that the 5th highest cost to practice mandatory bar in the U.S. will just be that much more expensive. Nevada will top out at just over $1,000 per year between mandatory annual fees of $490 and soon, 13 hours of mandatory continuing legal education.
The original petition asked that of the current 12 required hours of continuing legal education, 1 CLE credit be mandated in the area of "substance abuse, addictive disorders and/or mental health issues that impair professional competence." Somewhere along the way, however, there was an increase in the total hours required. It became a petition that increases annual mandatory hours from 12 to 13 with the new required hour in the aforementioned areas.
Petition ADKT 0478 was filed with the Nevada Supreme Court in January 2016 with oral argument last June. Unfortunately, the chance to either complain or to applaud has come and gone. It's only a matter of time now for the Court to issue its Order for 'lucky' No. 13. To quote Hank Jr., "It's all over but the crying."
Gobsmacked.
I really must crawl out from under my desert boulder. How did this newest imposition, this latest cost to practice burden slip past? The gobsmacking news came by way of the Nevada Bar's "Message From The President" in the April 2017 Nevada Lawyer magazine.
I rarely read the dull bar magazine except for checking the Bar Counsel Report each month to see if anyone I know has been pierced by the sword of lawyer discipline. For some reason, I read Nevada Bar President Bryan Scott's presidential epistle in April where he briefly mentioned the mandatory bar bureaucracy's latest 'feel-good' do-something impediment. Scott also helpfully offered that "Supplementing this petition, the state bar has enhanced its curriculum to ensure attorneys have access to quality CLE programs related to these important topics." Well, that's no surprise. CLE is big business for state bars.
To be fair, in reply to my ' how dare you' email query, Scott said, "We did not do this as a money-making venture. In fact, should the Court issue an order, we expect to offer a CLE on this topic at no charge." Let's see how long that lasts.
No proof CLE does anything.
I won't paraphrase Roger "Verbal" Kint but the greatest trick ever pulled was convincing the legal establishment that forcing lawyers to take continuing legal education classes would make them more competent, more ethical, more professional or in the latest wrinkle in Nevada — more sober. The fact is there's never been empirical proof that CLE delivers more competency, ethics, professionalism — or sobriety. As a matter of fact, there isn't even the most rudimentary form of subject matter assessment since CLE participants are never tested to see what they have learned. The testing demands are greater getting a speeding ticket dismissed via a defensive driving course.
As for tutoring the trait of improved sobriety, the petition does a terrible job of explaining why a mandatory CLE in abuse, addiction and mental health issues is necessary. To be fair, there's a talking point Scott sent that mentions studies from the 80's that "have shown a connection between the legal profession and higher rates of mental health issues and related addictive disorders." The same reference adds that "In February of this year, a more definitive study was released showing attorneys display addiction levels of dependent drinking at 20.6 percent as compared to 11.8 percent of a generally highly educated workforce."

If that's true, the rest of the population is in even worse shape. Should the Nanny State start requiring everybody take a class in sobriety? According to a Newsweek report, 30 percent of Americans have had an alcohol-use disorder. Citing a study published in the journal JAMA Psychiatry, the article states: "America has a drinking problem, and it's getting worse. A new study shows that 32 million Americans, nearly one in seven adults, have struggled with a serious alcohol problem in the last year alone. It gets worse if you look at numbers across people's entire lives: In that case, nearly one-third have suffered an "alcohol-use disorder."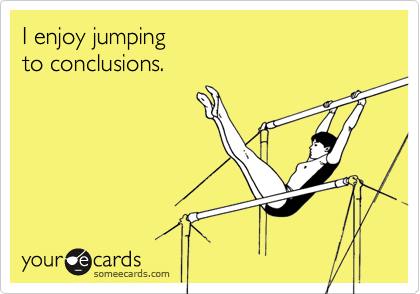 But even if you take at face value that lawyers are worse on substance abuse/mental health than the rest of the population, where's the proof a one-hour class does anything to fix the problem? Then again, if there's one thing lawyers are good at is reaching their conclusions.
So appropriately, under "Conclusion," the petition jumps to the conclusion that because the board of governors' purposes include "upholding the honor, integrity, professionalism and dignity of the profession of law and the enhancement of the professional competence and ethical conduct of members of the bar . . . mandatory education in abuse, addiction and mental health is necessary." And it's also "essential to public protection."
More lawyer shape-shifting in the offing.
In September last year, the Florida Supreme Court approved a rule amendment granting Florida the dubious distinction of being first to require lawyers to take at least three hours of CLE in an approved technology program as part of the 33 total hours of CLE that Florida lawyers are forced to take over a three-year period. More than half the states have adopted the duty of technology competence for lawyers. It's only a matter of time before other jurisdictions follow Florida and start demanding mandatory CLE in technology courses, too.
The ABA is the organization we have to 'thank' for these new recommended mandates, including mandatory substance abuse CLE. And it now has one more recommended lawyer transformation encumbrance in the works. Be on the look out for mandatory diversity continuing legal education.
Not satisfied with approving a new diversity policy for itself directing its ABA CLE program panelists be diverse, last June the ABA passed Resolution 107.  It asks "licensing and regulatory authorities that require MCLE to make diversity and inclusion programs a separate credit, but without increasing the total number of hours required."
_________________________________________________________
Photo credit: "Surprise," by
Erik Cleves Kristensen
at Flickr Creative Commons attribution license; "the view from below" by
David Long
at Flickr Creative Commons attribution license.