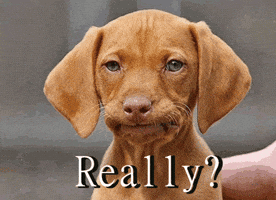 Had I waited another day, I could've added one more head shake to my last post. Last night, the Arizona Republic reported Jodi Arias prosecutor Juan Martinez would not be disciplined over the publication of his book about the Jodi Arias murder trial.
Several bar complaints were separately filed against Martinez last year in connection to the internationally notorious murder case. In its story, the Republic makes particular mention of the bar complaint filed by the local defense lawyer bar that in part accused Martinez of violating ethical rules regarding "the existence and content of certain exhibits previously sealed by court order."
There's little doubt the complaining defense lawyers aren't pleased with the decision of the Arizona Supreme Court's Attorney Probable Cause Discipline Committee. The Committee reviews Arizona State Bar recommendations for attorney discipline.
It is also a group which parenthetically happens to have a petition pending before the Arizona Supreme Court that would permit the imprudent entrenchment of its current membership by removing the two consecutive three-year limitation on members' terms of office.
According to the news report, the Committee dismissed a charge filed against Deputy Maricopa County Attorney Juan Martinez for writing the book, Conviction: The Untold Story of Putting Jodi Arias Behind Bars.
The story quotes from the Committee's decision, "This matter is being dismissed as respondent obtained permission from his employer to disseminate information relative to his representation in the state v. Arias case. Similarly, while his book made general reference to the existence of sealed testimony and exhibits, the references did not contain specific content and was, in some circumstances, publicly available despite the court order(s) sealing the testimony and exhibits."
Interestingly, demonstrating that book writing about a trial is not the sole province of the prosecution, Arias' former defense lawyer Kirk Nurmi was disciplined over an ethical violation involving publication of a 'tell all' book without client consent, Trapped with Ms. Arias: Part 1 of 3 From Getting the File to Being Ready for Trial.  However, in Nurmi's case, the sanction was disbarment. See "Jodi Arias' defense lawyer agrees to be disbarred over tell-all book rather than face disciplinary hearings"
There's an ethical rule, ER 1.9, that prohibits a lawyer who has formerly represented a client in a matter from thereafter using information relating to the representation to the disadvantage of the former client except as permitted by the ethical rules "or when the information has become generally known." The trick, of course, comes in defining what is "generally known."
The rule is not without its critics, one of the most notable being Michael Cicchini. Also see Cicchini's "On the Absurdity of Model Rule 1.9," 40 Vermont L. Rev. 69 (2015) and his "Petition to Modify SCR 20:1.9(c)." filed last year with the Wisconsin Supreme Court

Vagaries of Proportionality.
There are rules governing the imposition of lawyer discipline. But when it comes to when and how those rules are applied, weighted, and especially how sanctions are proportioned remains anybody's guess. One wonders, for instance, if another lawyer similarly situated but less well-known than Martinez would have received the same pass on discipline?
No less than the Arizona Supreme Court has recognized that when it comes to reviewing similar cases to assess the proportionality of the recommended sanction, proportionality review is "an imperfect process." In re Owens, 182 Ariz. 121, 127, 893 P.3d 1284, 1290 (1995). This is because no two cases "are ever alike." Id
Frankly, there are times when the sanction meted out appears to bear little resemblance to so-called similar cases. See, for example, the disciplinary case of Edward Moriarity where pursuant to a settlement the accused attorney was disbarred in Arizona — a sanction no other reciprocal jurisdiction opted to follow. Indeed, the sanction was subsequently criticized by a federal judge as noted in Board of Prof'l Responsibility v. Moriarity 345 P.3d 51 (2015). Also see "Wyoming Supreme Court Censures Montana Attorney."
After reviewing the attorney's notification of the Arizona disbarment, Judge Dana L. Christensen, Chief United States District Judge for the District of Montana, issued an order declining "to impose any discipline at this time. However, if the Montana Supreme Court decides to levy discipline, this Court will revisit the matter at that time." Moreover, Judge Christensen discussed "substantial reasons not to order identical discipline" not the least being that it "was grossly disproportionate to Moriarity's alleged misconduct."
To further make his point, the judge cited an earlier case where the Arizona Supreme Court had suspended an attorney for six months after the attorney was found to have filed multiple frivolous actions over the course of several years whereas by contrast, Moriarity was disbarred on the accusation of having filed "only one frivolous lawsuit."
To protect not to punish.
Has there ever been a disciplined lawyer — let alone a zealous bar counsel prosecutor — that hasn't deemed the sanction imposed a punishment? The state supreme court, however, steadfastly demurs reflexively noting it "has long held that 'the objective of disciplinary proceedings is to protect the public, the profession and the administration of justice and not to punish the offender.'" Alcorn, 202 Ariz. at 74, 41 P.3d at 612 (2002) (quoting In re Kastensmith, 101 Ariz. 291, 294, 419 P.2d 75, 78 (1966).
All the same, one can't help but be reminded of the oft-quoted spare-the-rod-spoil-the-child sop: "This hurts me more than it hurts you." Like sanctions 'to protect not to punish,' the words are counterintuitive cold comfort for those on the receiving end.
____________________________________________
Photo Credits: Dog gif "Really," at Giphy.com; "As we see 'em," at Wikimedia Commons;"As we see 'em," at Wikimedia Commons; Building gif, at Giphy.com; Stuart_Chapin_and_Company_(3093686330).jpg at Wikimedia Commons, public domain.