Although still not a Twitter fan boy, I confess there's something to the immediacy of firing off 140 character tournedos of untenderized thought. Admittedly, there are drawbacks to expelling every rashly considered impulsivity into the ether. My dogs will disagree but some itches are best left unscratched.
Compared to tweeting, however, ruminations posted on a blog necessitate more marination. This hopefully translates into less likelihood of inflicted harm. Unfortunately, this means the windows of currency to comment on what's topical a given day or week are soon closed.
Instead of one longer post, here are random notes — albeit longer than 140 characters.
From the SMH File
Not long after the ABA House of Delegates voted against a proposal that to meet accreditation standards, 75 percent of an ABA-accredited law school's graduates must pass a bar exam within a two-year period — the ABA put Arizona Summit Law in Phoenix on probation for low bar-passage rates. Bar passage rates have dropped to 25 percent at Arizona Summit for first-time bar exam takers, which obviously meant that the studiously unaware ABA was finally forced to take action against one of the nation's most expensive law schools.
In a bit of unintentional understatement following the probation announcement, the executive director of Law School Transparency, a nonprofit legal education policy and watchdog organization, declared "the decision highlights the A.B.A.'s increasing courage in holding schools accountable." With apologies to Polonius, if this be courage let there be method in it. See "For-Profit Law School in Arizona Is Put on Probation."
More from the SMH File
One only has to read this year's candidates' statements to appreciate the continuing conflated confusion of lawyer thinking that results from the State Bar of Arizona's conflicted regulator and trade association mission. Is the State Bar of Arizona a regulator protecting the public interest? Or is it a trade association serving and protecting members' interests? It can't be both — not without a walrus-sized conflict of interest.
And what about its court-mandated raison d'être "to serve and protect the public with respect to the provision of legal services and access to justice"?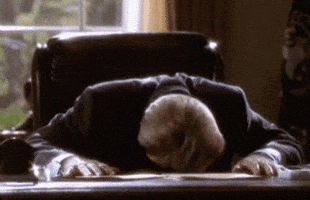 But as the following excerpts demonstrate, virtually every candidate believes that running for a seat on the Arizona Bar's Board of Governors means they'll be acting on behalf of members' interests. With elections coming up in two counties, candidates are asking either for "the opportunity to serve my fellow lawyers" or to be "a voice for solo and young lawyers" or that "the needs of our members are voiced and heard" or pledging to "make sure the Bar is here to help attorneys, not hurt them." And of course there are the usual vague variations on the tried-and-tested trade association theme of serving "to ensure the Bar is working for its members" or that it "performs more services for the membership."
Promises promises.
Also from the SMH File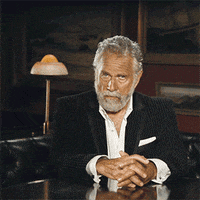 Almost 7 years to the day after New Jersey said a so-called "virtual office" did not qualify as a bona fide office, a New Jersey lawyer also licensed in New York and also without benefit and burden of a bricks and mortar office in New York has filed a U.S. Supreme Court petition to overturn the New York rule that prohibits her from practicing in New York without said bricks and mortar office in the state. New Jersey didn't change its anti-virtual office rule until 2013.
New Jersey used to have the same bona fide office restriction, i.e., "a bona fide office is a place where clients are met, files are kept, the telephone is answered, mail is received and the attorney or a responsible person acting on the attorney's behalf can be reached in person and by telephone during normal business hours to answer questions posed by the courts,clients or adversaries and to ensure that competent advice from the attorney can be obtained within a reasonable period of time." 
For more about lawyer Ekaterina Schoenefeld's 9-year bona fide office battle, see Catherine Elefant's always timely My Shingle post at "Solo Seeks To Challenge Archaic Bonafide Office Rules at the Supremes."
_______________________________________________
Photo credits: The three monkeys: See No Evil, Hear No Evil, Speak No Evil, by John Snape at Wikimedia Commons, the Creative Commons Attribution-Share Alike 3.0 Unported License; Odobenus rosmarus at Wikimedia Commons, public domain; frustrated gif at giphy.com;SMH at http://gph.is/1WqoSOE at giphy.com.